With destination weddings gaining more and more popularity every year, it is no surprise that Italy always remains on the top of the list of best places to tie the knot. There are multiple factors contributing to that.

First of all, it's the beautiful and varied landscape and incredible views: whether it's rolling hills of the Tuscan countryside, terraced pastel-coloured perfection of Amalfi coastline, majestic mountains of the northers Italy or dazzling beaches of Sardinia.

Second, the food. Oh, Italian food! Satisfying platters of home-made pasta, the freshest seafood, juicy vegetables, flavourful olives, and hearty wines. It's possibly impossible to find a person who does not like Italian food.

Then there comes unique Italian architecture. Breathtaking Florence, mighty Rome, cosy Italian villas…
Every person can find something that speaks to them here, aligns with their personality and matches their aesthetic.

Tuscany is arguably the most popular region in Italy, and for good reasons. There's just nowhere else like it — one can feel it the moment your eyes see the area for the first time.
It's one of our most favourite places in the world to host weddings. Without further ado, we present the list of Xenia Motif's favourite villas in Tuscany to host your wedding celebrations!


VIlla La Comenda Concordia


A mere 45 km drive from Florence takes you to this beautiful villa, built quite recently (end of XIX - early XX century) compared to many other earlier architectural masterpieces, yet no less impressive. Recently renovated in 2017, the villa is refined, elegant and cosy at the same time. With 14 guest rooms, spacious green courtyard, outdoor swimming pool and onsite chapel at your disposal, this is a perfect place for an intimate celebration.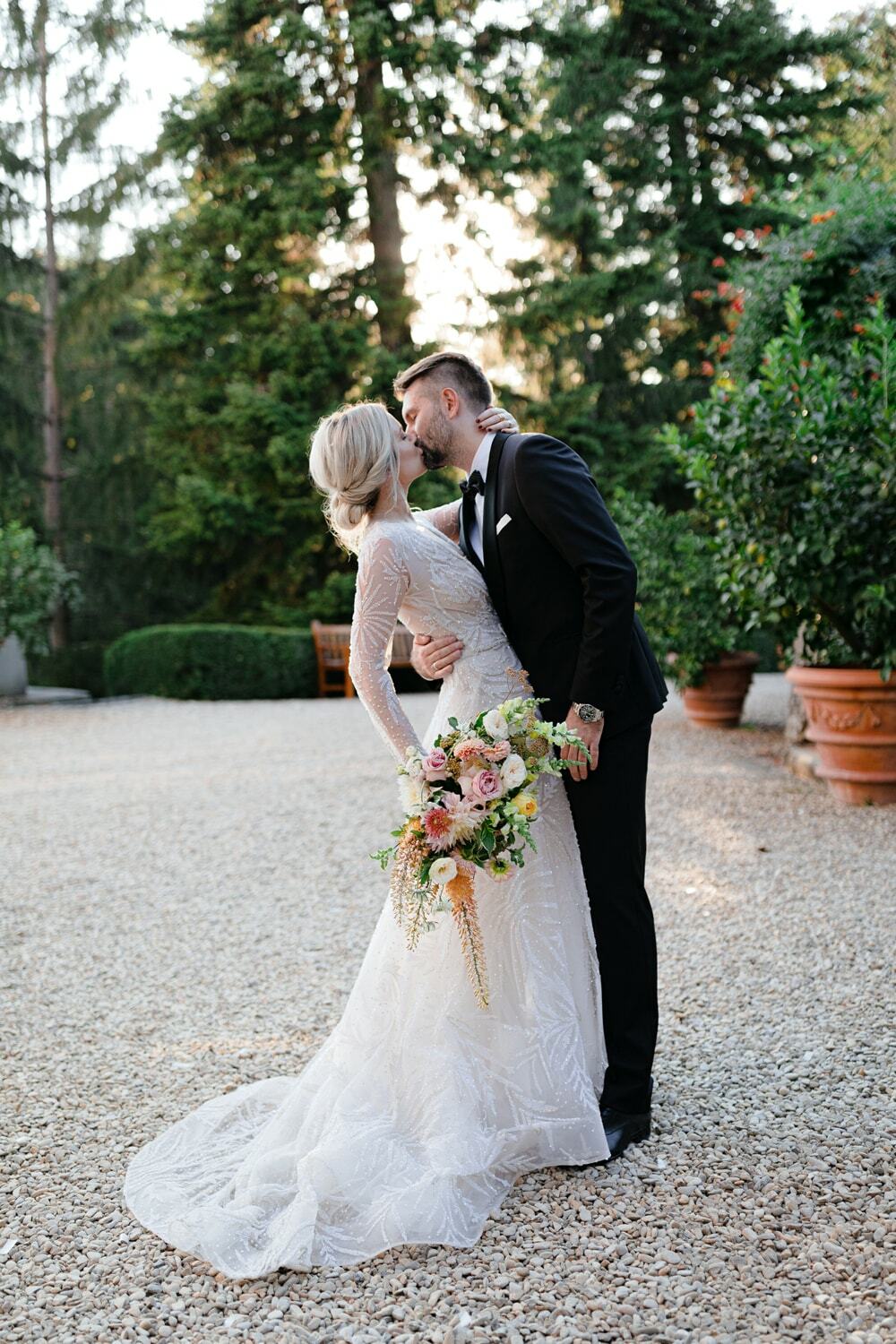 Borgo Pingano


For those appreciating a simple but elegant way of life, Borgo Pingano is located right in the heart of the Tuscan countryside, in close proximity to the famous San Gimignano village.
Suitable both for intimate weddings and larger celebrations, this beautifully restored country estate includes a luxurious 18-century villa, vast organic farmland, fruit orchards, infinity pool, award-winning spa, and a whole range of other facilities, all of which will make you want to stay there forever.
The estate is also dedicated to protecting the natural and cultural heritage of the area and is sustainably managed.


Castiglion del Bosco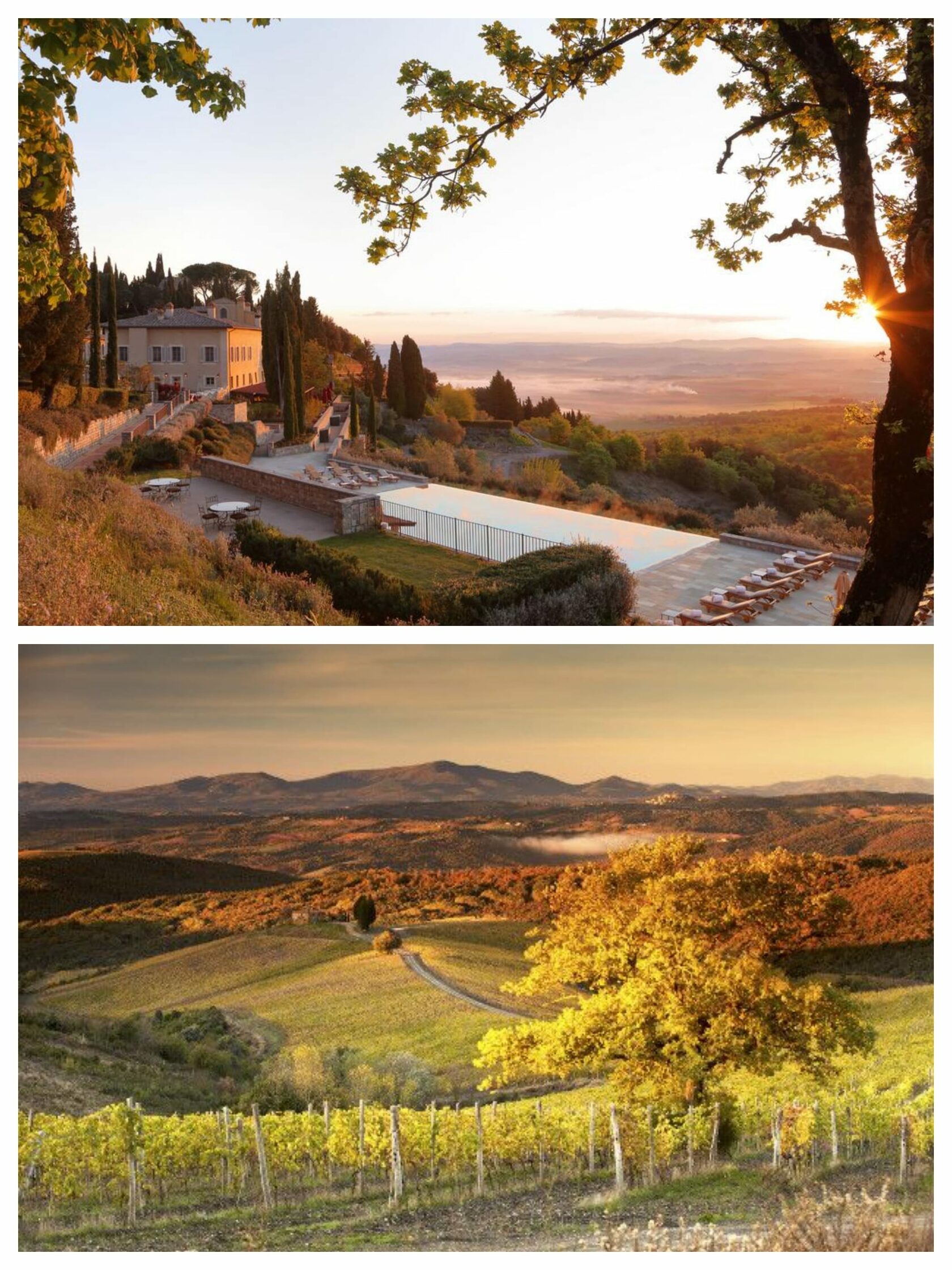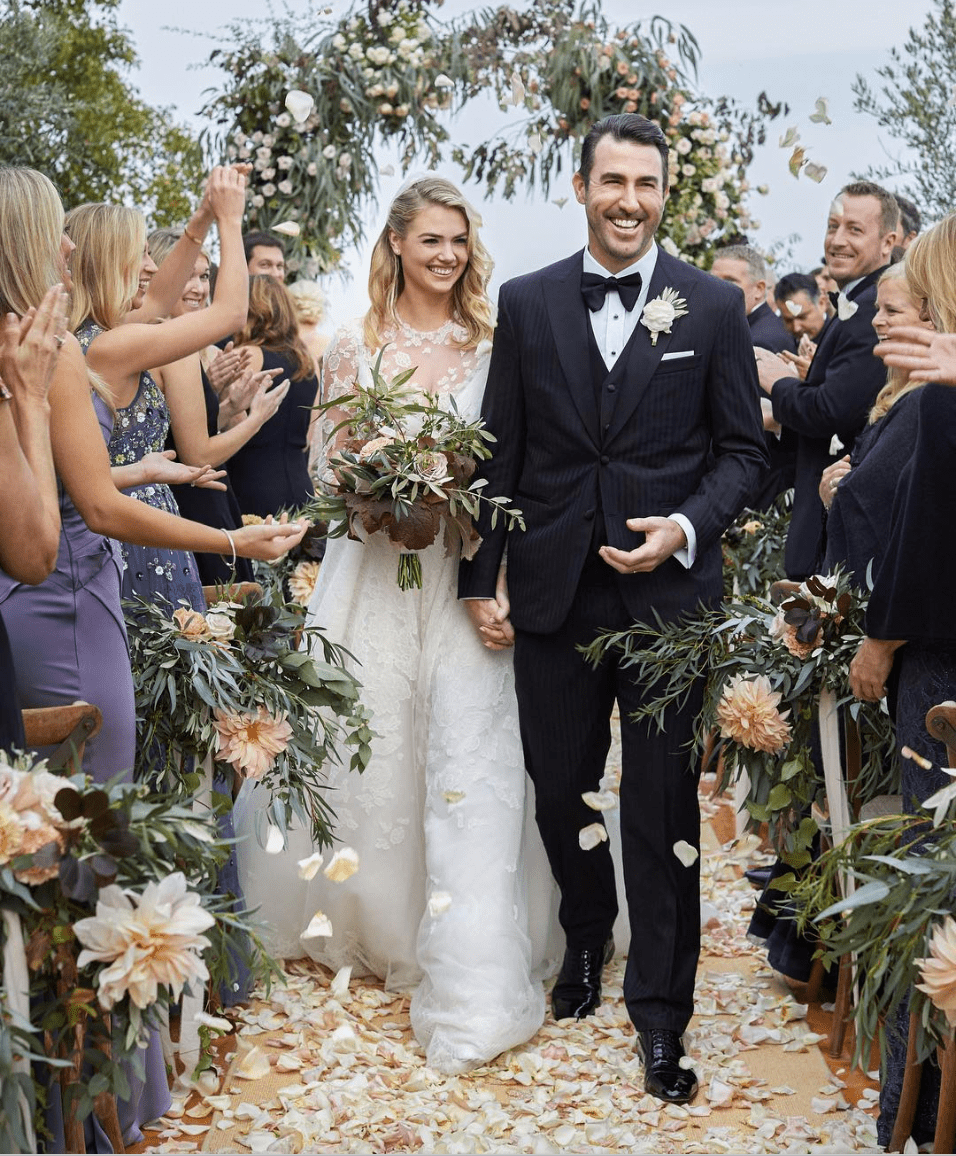 A true celebration of Italian heritage and natural beauty of the area, Castiglion del Bosco is one of the oldest preserved estates in the region. The hotel is managed by renowned Rosewood hospitality group. Located inside the UNESCO-listed Val d'Orcia in the Brunello di Montalcino wine-making region, the estate was founded by the Ferragamo family. Now a firm favourite of celebrities (Kate Upton hosted her wedding here back in 2017). A wide range of accommodation options, from spacious rooms to private villas, a great choice of event spaces and high-end gastronomy makes this place perfect for couples looking for refinement and exclusivity for their wedding.


La Foce


Another historical estate in Val d'Orcia, where history meets modern elegance and unique Italian character. The main villa Origo, as well as the world-famous gardens of the estate, make a perfect location for one-of-a-kind refined celebration of love. With 5 additional houses on the estate, you can host all your guests here, and enjoy the outstanding service and hospitality.


Villa Montanare


A little gem — this 6 bedroom villa is perfect for elegant elopements or intimate stylish celebrations, for couples who appreciate simple elegance. This standalone farmhouse set atop of a hill can host up to 100 people for dinner and party, and its beautiful surroundings of olive groves, fruit trees, pines and rosemary bushes is a perfect backdrop for an unforgettable romantic ceremony. The closest city of Cortona is very nearby and the charm of the area will surely capture your imagination!


Chiesa del Carmine



While this is not strictly Tuscany, but the neighbouring region of Umbria, we could not overlook this gorgeous location.
The farmhouse and the ancient church in the heart of the estate are perfect places for weddings, and the setting of the estate, in a protected valley, full of beautiful wildlife is nothing short of amazing. Enjoy delicious food prepared with ingredients from the estate farm, indulge in their own delicious wine and create beautiful memories that will last a lifetime.



If Tuscany captures your interest and you'd like to host your wedding in this truly gorgeous area, reach out to Xenia to discuss more venue options and other details! We know and love the region, and our wedding planning and design services capture the best of what the area has to offer.