MEXICO

Mexico does not need much introduction, as it has been long on the list of favourite beach destinations for people all over the world, and especially for those living in the US for its proximity and outstanding resort selection.
Nowadays, more destination in Mexico, including some historical sights are getting more popular, and amazing designer resort selection is helping with that. Just think about it: ancient ruins, mystical forests, unrivaled ocean views...
For your destination wedding in Mexico you can choose a spacious estate and privatise it, like Hacienda San Antonio, or opt for a beach ceremony with azure ocean views at Belmond Maroma. Some of our absolute favourite resorts also include gorgeous Esperanza, Los Cabos, Coqui Coqui residences (each of them uniquely scented!), and La Valise, Tulum.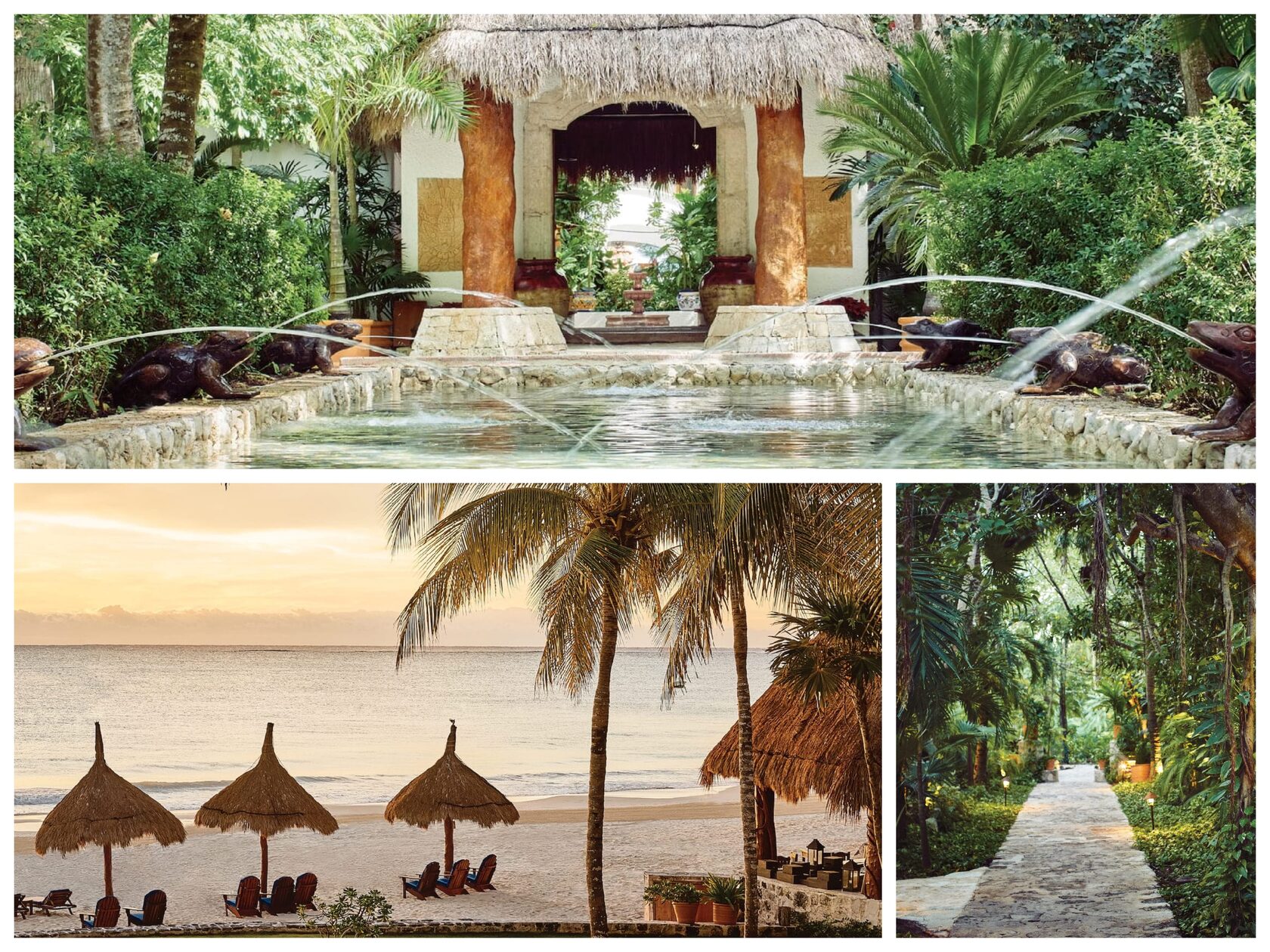 GEORGIA


Georgia is a home country of Caucasus Mountains, and only recently it started to gain more travel popularity. Georgia is famous for its warm hospitality, delicious food, and amazing local wines, but the best attraction is its gorgeous landscapes, snow-covered mountain peaks, green valleys and vineyards, and affordable seaside resorts.
The capital, Tbilisi, is an amazing designer city with beautiful old architecture and maze-like street patterns. Georgia will make a perfect destination if you're looking for something still widely undiscovered for your honeymoon, or a wedding destination with a stunning mountain backdrop, like in Rooms hotel Kazbegi.


THAILAND


Thailand is the absolute champion of hospitality. Diverse nature, with mountainous north and tropical islands in the south, beautiful selection of hotels with world-wide famous names, delicious food, some of the world best spas, — aren't these ingredients for your perfect wedding and perfect honeymoon?
After completing multiple creative projects and destination weddings in this beautiful country, we fall in love with it over and over again.
We are fans of wild beauty of Four Seasons Golden Triangle, cultural core and rice terraces in Four Seasons Chiang Mai, and serenity of Six Senses Koh Samui.

MOROCCO

No place like Morocco to find yourself amidst oriental fairy tale. Medina maze of salmon-pink walls in Marrakesh, dramatic landscape of Atlas Mountains, majestic views of Atlantic Ocean, and surreal sand dunes of Sahara desert.
If you're a fan of oriental architecture, looking for an adventurous and culturally rich way to celebrate your wedding, do not look further.
Cosy riads and majestic palace hotels await you: among out favourites are
Selman Marrakech, Ksar Char Bagh, L'Hotel Marrakech, and of course, majestic 19-century kasbah of Dar Ahlam.


PORTUGAL


Portugal was until recently one of the most under-appreciated countries in Europe, but the boom of the past couple of years, brought it to the maps of avid travellers looking for romance, nature and style. Hill-slopes of Douro Valley welcome you to amazing vineyard resorts like Six Senses Douro Valley, while boutique resorts on the Atlantic coast, like Areia do Seixo, are a perfect place to celebrate your wedding or honeymoon in a relaxed but luxurious setting.


We hope our lists have got you inspired! Whether you are planning your wedding or honeymoon in one of these or any other destinations in the world, Xenia Motif can provide creative guidance and extensive planning services all around the world.
Send us a message, and let's make your wedding dreams come true!